Wycliffe Qld Retreat 2019
6-8 Sept 2019
Register (Single) Register (Couple)
This year's Wycliffe Queensland Retreat is an opportunity for members, advocates and supporters to gather together for the latest news and rich fellowship.
Meet members on furlough, home-based missionaries and new applicants, and hear the latest reports from home and the field.
Devotions and keynote address by Pastor Murray Lean of City North Baptist Church, Brisbane.
Opportunities for Bible storytelling and enjoying the local walks and scenery.
Dates:
Friday 6 Sept  to Sunday 8 Sept 2019
Venue: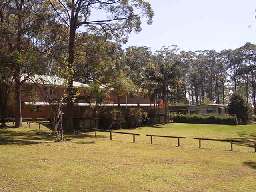 Camp Tamborine, the Presbyterian campsite at Mount Tamborine Conference Centre.
28 Keswick Road, Tamborine North QLD 4272
Costs:
Full accommodation:  Adults – $90;   Couple – $180;  Family of 4 (if children under 14) – $300.
Early bird discount of $20 per adult for registrations received by 5 August.
Day Visitors (2 snacks 2 meals):  $30 per person.
Non-refundable deposit is $20 per person; either the deposit or the full fee is required with registration to secure your place.
Enquiries: Contact Richard at qldro@wycliffe.org.au.
For registration enquiries, or part time registration,  contact Peter at maleny_seminars@wycliffe.org.au.